In a twist of what might be called poetic justice that almost seems too neat to be real, Romanian authorities are reportedly in the process of seizing Andrew Tate's $2.9 million Bugatti hypercar pending a formal request to the government in Dubai where the car is currently located as part of their investigation into alleged sex trafficking and other crimes on the part of Tate and his brother Tristan Tate. That's not too unusual, since just last month it was reported that the authorities had already seized several automobiles in Tate's collection as well as other assets that might have links to his alleged crimes. What makes the development like something out of a screenplay writing class is that the car is believed to be the same one he posed with in his infamous photo trolling climate activist Greta Thunberg, which seemed to presage his current legal predicament.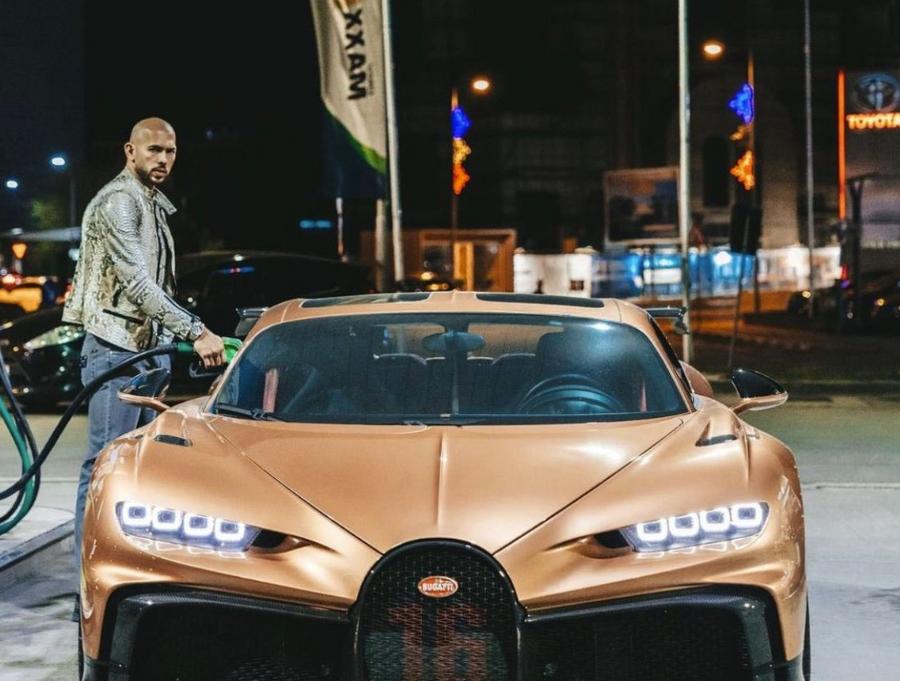 Gandul, a news publication in Romania, reports that the Administration of Impaired Assets in Romania has made a formal request to the Dubai government to seize the car, as part of an effort to search Tate's assets scattered throughout the rest of the world for possible criminal ties.
If and when the request is granted, the Bugatti will be transferred to a warehouse in an undisclosed location where it will sit until Tate's case is resolved in one way or another. In storage it will join Tate's other seized cars, including a Lamborghini, a Ferrari, a Bentley, and a Rolls Royce, as well as other assorted assets, including a collection of luxury watches.
The Tate brothers were arrested in Romania late last year on charges of rape and human trafficking, along with alleged accomplices Launa Radu and Georgina Naghel, and have been in custody ever since. According to a wide ranging report in the Guardian on Tate and his case, Romanian authorities have until June to either put them on trial or let them go, but a source says that the trial will likely begin much earlier than that.